1C:Small Business allows you to set financial goals for your company and optimize how it uses its resources to achieve these goals.
The following budget planning options are available:
financial transactions,
direct and indirect expenses,
income and expenses.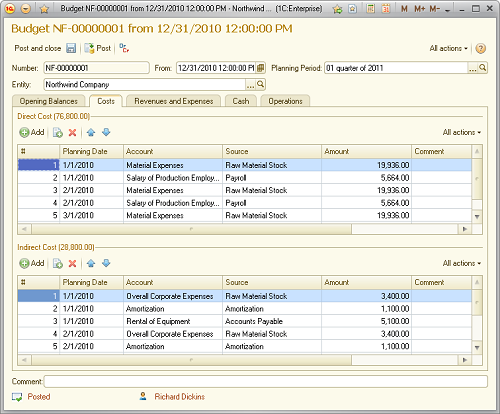 Once you enter the required data, you can generate the following plans:
income and expenses forecast,
statement of changes in equity forecast,
cash assets forecast.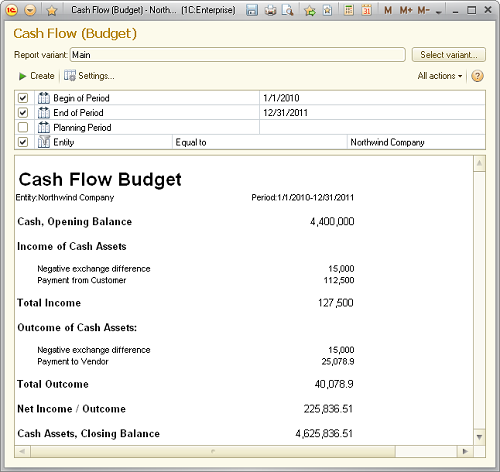 You can also execute a plan-fact analysis of budgets, both for the company as a whole and for each department.