Knowing your customers, saving your communication history, keeping your promises, and providing high-quality services are the cornerstones of customer attraction and retention.
Customer relations - clarity, reliability, strong feedback
1C:Small Business provides essential CRM features: the history of your relationships with both current and prospective customers, including phone calls, emails, meetings, negotiations, orders, promises, agreements, customer wishes, and more.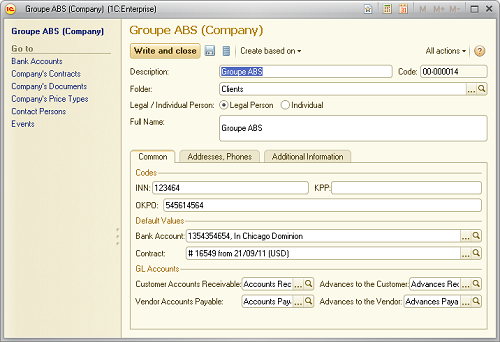 Keep your customers happy: from sending new offers or meeting invitations to making calls at specific times, you can easily plan all you need to do in advance. 1C:Small Business does it all, recording important times, dates and events in the schedules of those who need to remember most.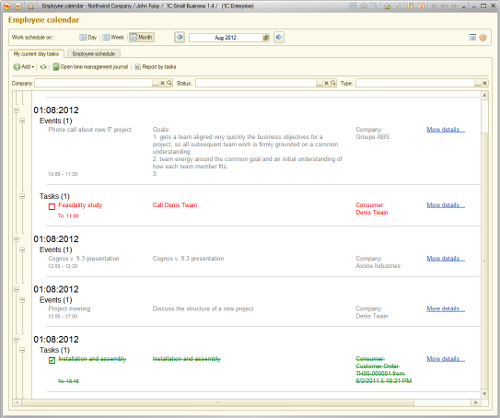 This offers your company the following advantages:
regular communication with customers and thus higher customer retention,
a steady increase in the quality of your service, resulting in customer loyalty and the growth of your customer base,
quick access to customer relationship history, even if the manager responsible for it is out of the office.
Customer database analysis ensures an individual approach to each customer or group of customers
1C:Small Business provides a powerful engine for adding new fields to the customer database on the fly, so that you can keep all important customer data in a single storage place. For example, you can add fields for customer type, priority, geographical region, business area, or company size. No programming skills are required for adding new fields, which are easily added through the user interface. 1C:Small Business features a variety of highly customizable reports broken down by contact, order, customer type, or other variables.