1C:Small Business features employee time sheets and payroll calculations. It facilitates the management of employee tasks and job orders.
Planning and management
1C:Small Business allows managers to plan human resource allocation by using tasks and job orders.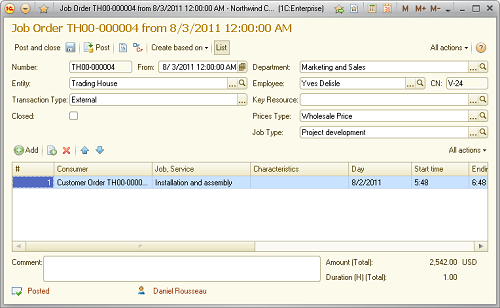 Employees' tasks are shown in work calendars. Managers can use work calendars to control human resources allocation.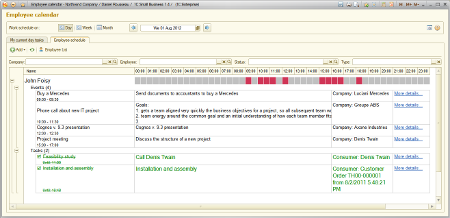 1C:Small Business stores the list of completed tasks with the time spent to complete them. This data can be used for payroll calculation, performance audit, and plan-fact analysis.
Payroll calculation based on the amount of work
1C:Small Business calculates bonuses based on work results. For example, it can calculate payments to sales managers based on the number of deals they have closed.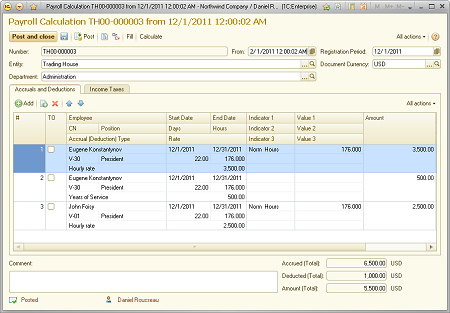 Each payroll entry is calculated as a sum of payments and deductions. Payments and deductions are calculated according to user-defined formulas.
1C:Small Business produces payrolls in the form that company managers request. The solution is not intended for taxes accounting, for which you have to use 1C:Accounting Suite instead.
Human resources managment
1C:Small Business keeps track of hirings, dismissals, employee status changes, and time sheets. It stores lists of employees, positions, payment and deduction types, work schedules, and the staff list.