1C:Small Business supports a variety of inventory transaction options, such as regular purchases, purchases by dependent entities, consignment storage, and receiving give and take raw materials.
The amounts required to replenish your company's supplies are calculated automatically based on production and customer orders.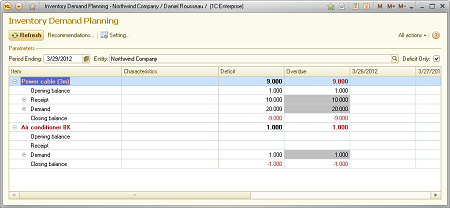 1C:Small Business calculates the expenses for purchasing raw materials, parts, and goods and all the costs associated with their delivery, unloading, and storage. It can suggest the vendor that will benefit your company most according to prices, deadlines, and other delivery options.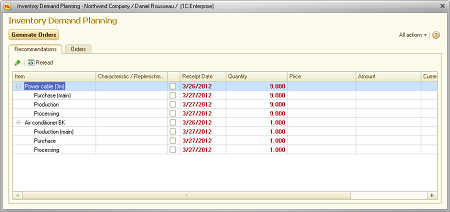 1C:Small Business also generates the entire set of inventory documents required for your company's operation, including inventory receipts and transfers. It provides highly detailed and customizable reports for tracking inventory items.