1C:Small Business facilitates production accounting by offering you the tools you need for production planning and for calculating the cost value of the goods and parts produced. This will ensure the efficient management of your company and minimize your management costs.
1C:Small Business can also store product specifications, which list the product's standard materials and production stages.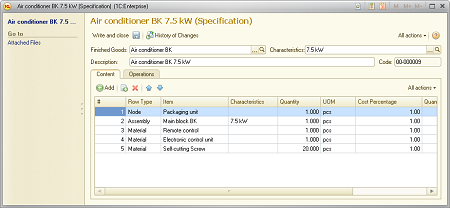 Workflows for mass production and production by order are supported.
The production orders list displays the production and payment status of each order.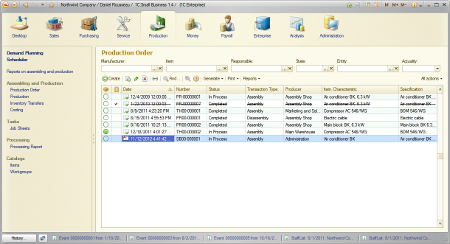 1C:Small Business uses production order data to generate the production schedule, resource allocation, and raw material purchase quotes. It can reserve materials for production orders.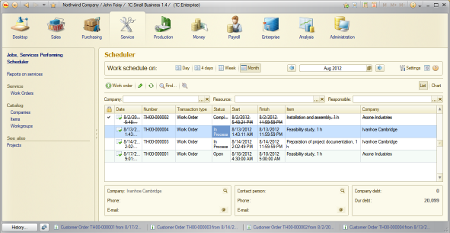 The planned production actions and resource demands can be viewed as a schedule chart, which allows efficient management of resources and workloads.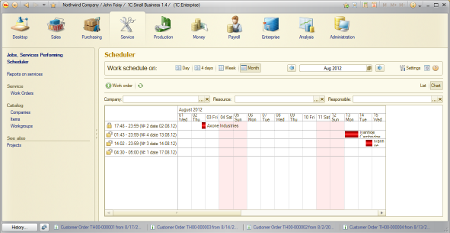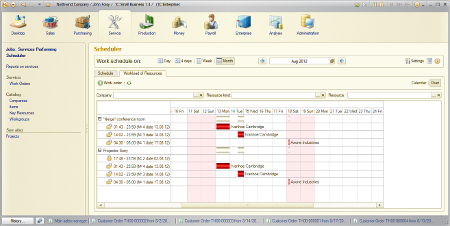 Job sheets are used for managing employee workloads. When a job order is complete, its cost is added to the cost value of produced goods.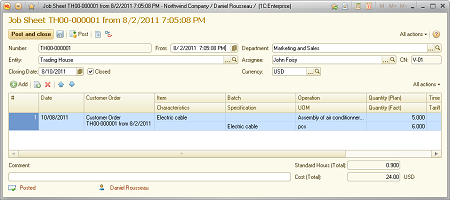 The cost value is calculated automatically based on material and parts usage, employee payrolls, and other direct and indirect expenses. FIFO and weighted average methods are supported for material accounting purposes. Indirect expenses are calculated according to the selected method and the base of allocation.
The Cost of Goods Sold report shows the cost values, which can be grouped by customer order, production order, or account.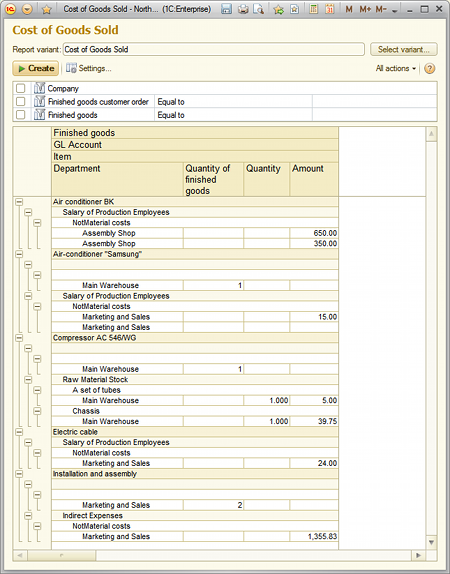 1C:Small Business helps you to manage both direct and indirect expenses of your company, thus facilitating your company's budget planning over the long term.