1C:Small Business records both income and expenses as well as profits and losses in great detail. This helps business owners to evaluate their company's profitability.
The main method of income and expense accounting is based on inventory transactions (received goods count as income and shipped goods count as expenses). In addition to this, you have the option of using the method based on financial transactions.
Analytical accounting of income and expenses can be performed by branch of activity, customer order, or income/expense item.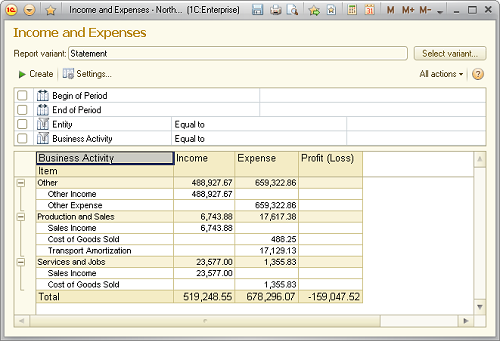 You also have the option of recording managerial and business expenses which do not belong to any specific branches as general enterprise expenses. Another option is to assign a single expense partially to a specific branch and partially to the enterprise as a whole. 1C:Small Business can distribute expenses between categories automatically, according to user-defined rules.
The following reports are available: income and expenses, the profit and loss statement, and the statement of changes in equity.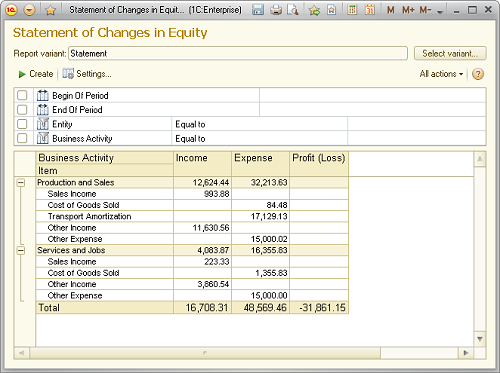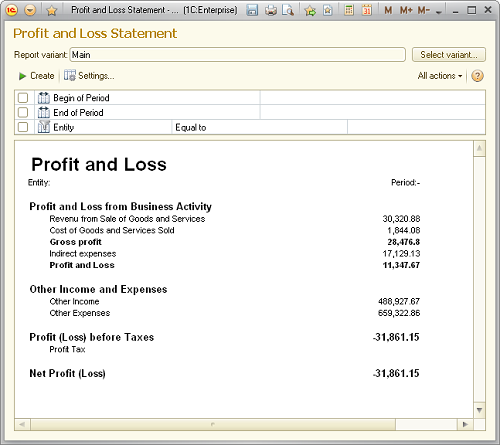 A report on cash income and expenses is also available.