1C:Small Business is the ideal solution for service providers. It can easily store all the details of whatever service you provide, whether that be agreements, deadlines, project statuses or the fees you charge.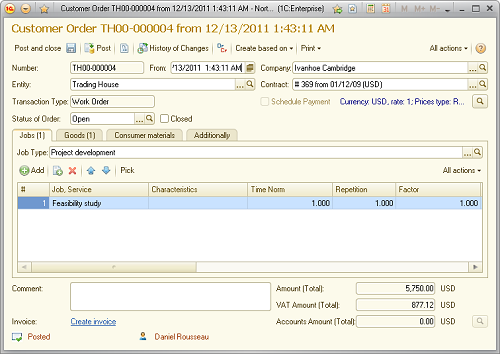 Managers can quickly obtain the information they need on customer orders and check which orders are not yet completed or which deadlines are no longer feasible.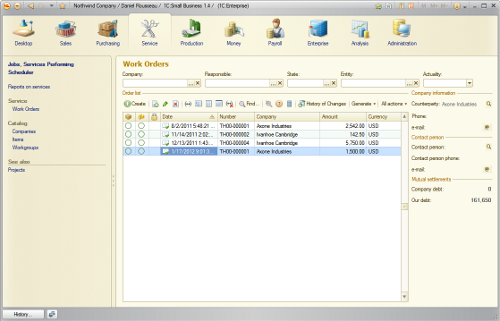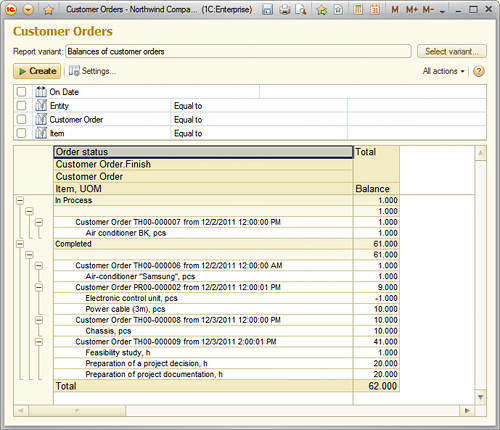 Customer orders can be used as a basis to generate time scheduled plans for employees, resources and service provision. For example one can reserve motor vehicles for goods delivery.
Planned services can be viewed as a list of documents, as well as a schedule chart.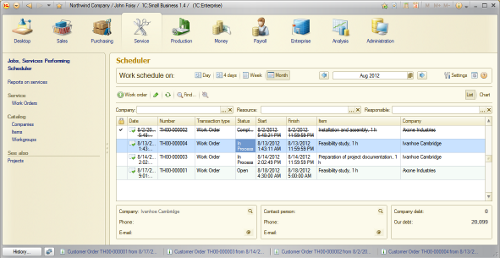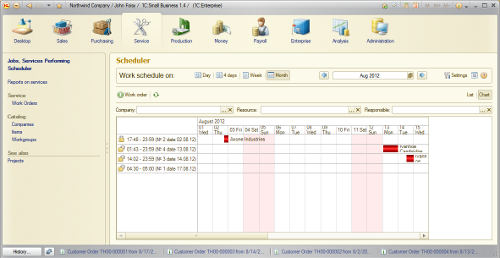 The planned production actions and resource demands can be viewed as a schedule chart, which allows efficient management of resources and workloads.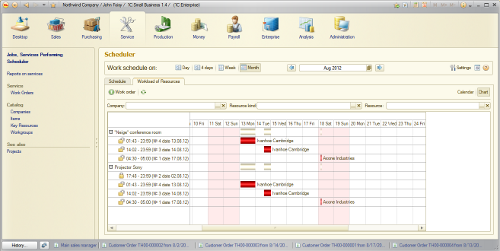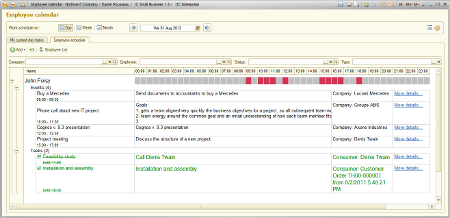 The actual time that employees spend providing your company's services is recorded on time sheets, which can then be used as a basis for payroll calculation.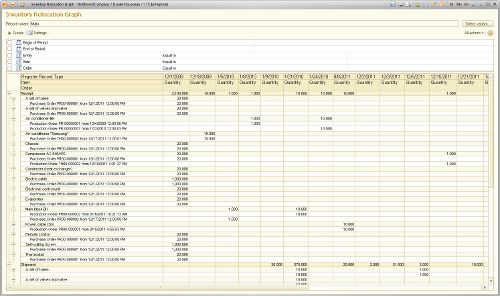 Once a service agreement has been fulfilled, 1C:Small Business generates a Service Performance Act and other documents required to close the project.