1C:Small Business facilitates control and analysis of financial transactions between your company, your vendors, and your customers. These can be filtered by counterparty, agreement, order, or document. You can link a payment to one or more documents.
Accounts receivable and accounts payable
A variety of reports are available to help you analyze the current payment status.
Accounts receivable can be sorted by creation date; this allows managers to view which customer debts are relatively new and therefore require attention before they turn into "old debts".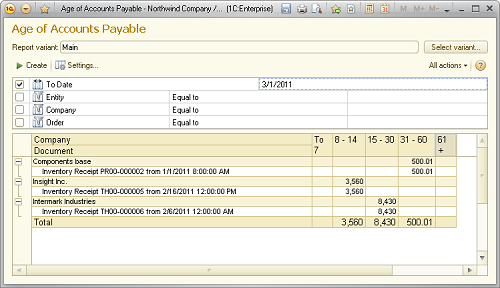 Overdue payables and receivables can be viewed as charts or diagrams, with them being dynamically displayed on the desktop (for example, as a part of the Manager Dashboard).