1C:Small Business features the balance sheet and turnover balance sheet reports, which include information on current assets, obligations, and capital and reserves.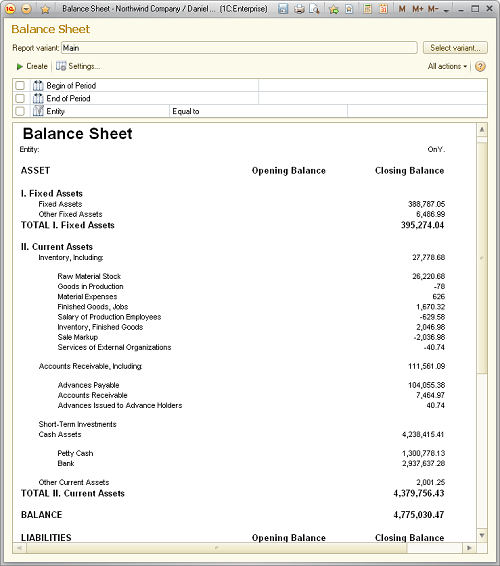 You do not need to have any detailed knowledge of management accounting to create and read the balance sheet.
The balance sheet is based on the chart of accounts. It includes data from non-recurring transactions (such as adding initial equity capital), which are recorded using the Transactions document type.