TechBlog - Messages with tag "Support"

04/01/2016
04:27
Apr 01, 2016 04:27 AM
This is an article for those who are not yet familiar with 1C software products. It describes the capabilities of the 1C technological platform and where this platform fits in among similar software products.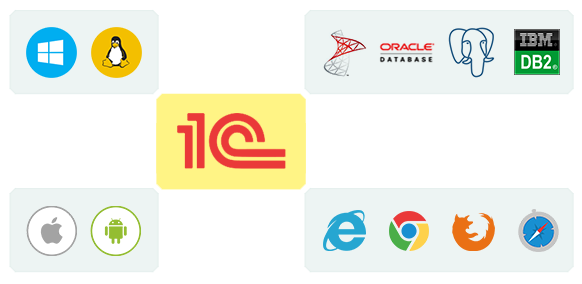 What does 1C produce?
I think the first thing the general public associates with us is the popular game series
IL-2 Sturmovik
. However, the 1C product range extends far beyond this series.
Photo:
10/31/2014
06:41
Oct 31, 2014 06:41 AM
Deploying 100-users 1C:DocFlow solution in Vietnam International Bank (VIB) we had to choose servers hardware characteristics for the system. We used the official 1C recommendations that can be find in this tech article. The main idea behind the article is that we can extrapolate the hardware component utilization of some live system (called Model) to our system, assuming that the model system users utilize the hardware components to the same extent as our users will.
Photo:
10/24/2014
15:43
Oct 24, 2014 03:43 PM
One of the most important issues
solved for Vietnam International Bank
(VIB) was severe performance insufficiency reported by everyone who tried to use the system during its acceptance testing. Literally every user action (like opening a form or refreshing a list) used to take a few seconds while the more massive operations (like posting a heavy document) could take up to 30 seconds.