An example is demonstrating the integration of 1C and Trello.
Download cards from Trello to the 1C database and work with this data for any accounting tasks necessary in the project activity.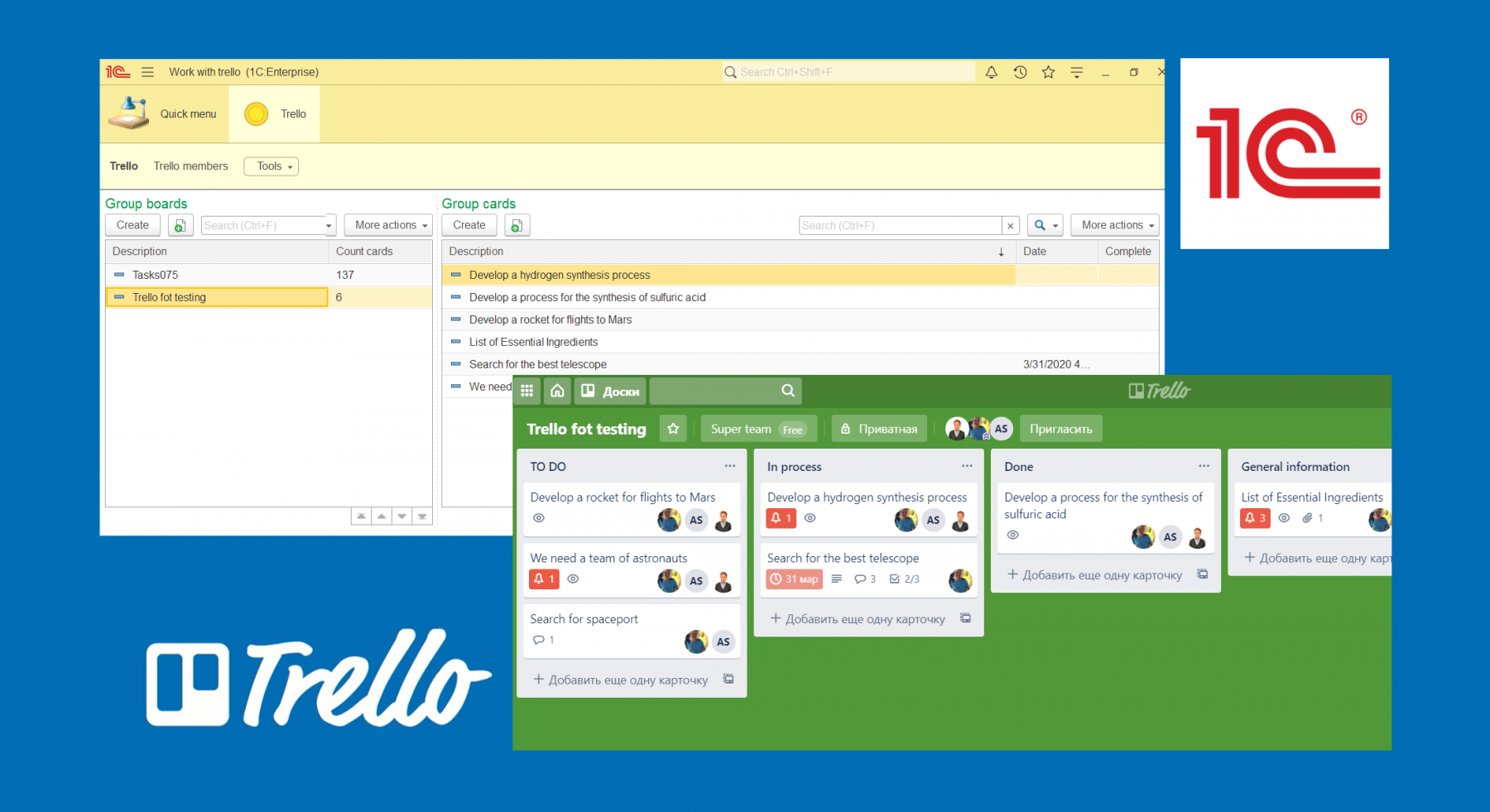 Download file
(*.cf)
Also, you can
study the instructions
on how to develop this application from scratch using the 1C:Enterprise platform.