Source:
An example of implemented the feature of accepting orders inside a 1C:Enterprise platform-based application via the Google Forms mechanism of creating orders. The main advantage of this method is the ease of deployment. This method allows you to start accepting orders in 1C applications without building a website and seeking web developers' assistance.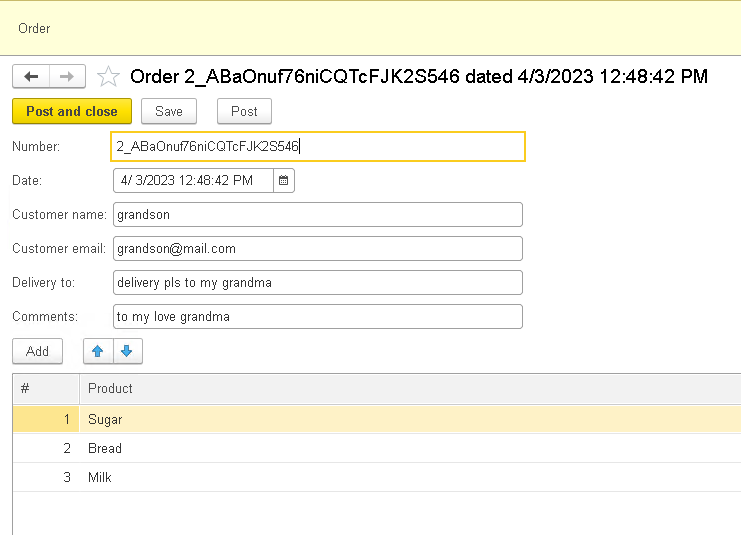 You can download *.cf file to develop your own application:
GoogleForms.cf
The script for the Google Forms .txt
Also, you can try creating the file from scratch using
this developer guide.