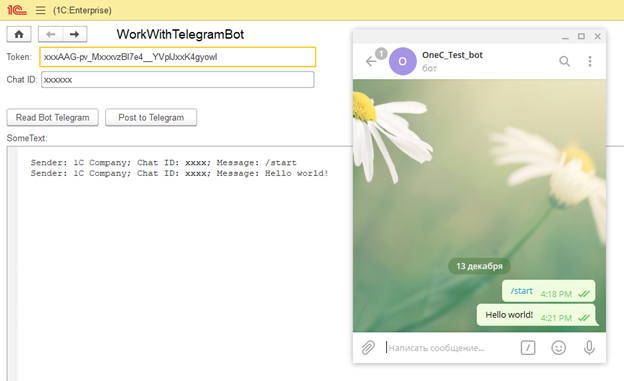 The external data processor for demonstration of a new Chabot in Telegram and perform simple integration with 1C.
A simple example to understand how to read Chabot and how to read and post messages from 1C Application and Telegram.
Download (*.epf)
Also, you can study the instructions for developing this integration from scratch using 1C:Enterprise platform.

Next page: Synchronisation between a mobile app and a database server using REST API