This report can be accessed from the Reports menu on the navigation panel of the main section of the application.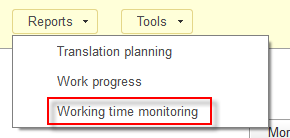 The report displays how many hours an employee has worked in a workweek and shows the amount of hours worked per day. By useful work we understand text translation, dictionary translation, terminology management. Days are segmented into intervals specified in the report settings, 15 minutes by default. If at least one useful action is performed during a specified interval, the interval is considered worked.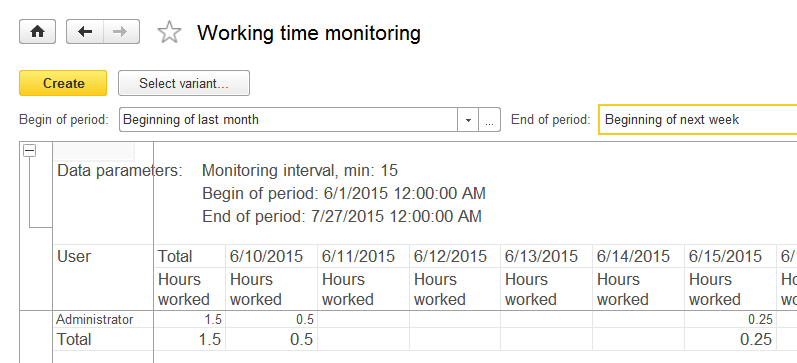 Unlike the Translation planning report that can only be seen by the project manager, the Work progress report is available to ordinary users who can use it to calculate their efficiency index and the amount of money they have earned.